Plogging is een combinatie van jogging met het oppakken van zwerfafval (Zweeds: plocka upp). Het is gestart als een georganiseerde activiteit in Zweden rond 2016 en verspreidde zich al snel naar andere landen in 2018, als gevolg van de toenemende bezorgdheid over plastic vervuiling. Als een workout, zorgt Plogging voor een variatie in lichaamsbewegingen door veel buigingen, 'squats' en rekoefeningen toe te voegen aan de standaard beweging van rennen, hiken of wandelen.
Op Sociale Media is te zien dat het aantal profielen rondom Plogging, cleanups en zwerfafval exponentieel toeneemt, en wereldwijd wordt geadopteerd. Dit betekent dat mensen niet enkel zijn begonnen met Plogging maar daarnaast ook de behoefte voelen om anderen hierover te informeren en enthousiasmeren om ook te gaan Ploggen.
PlogSack is een modulaire rugzak, oftewel, hij komt in delen. De rugtas kan gebuikt worden voor je dagelijkse routine zoals naar je werk of studie reizen, als je naar een sport reist die je beoefent. Hij kan gebuikt worden als reistas of simpelweg om je spullen in te stoppen, waar je ook heen gaat, en wanneer je dat wilt. Door de speciale PlogSack voorzak met je mee te dragen, bijvoorbeeld opgeborgen in de rugzak, is het nu mogelijk om overal en altijd zwerfafval op te ruimen en op te bergen! Kortom: te gaan Ploggen. Het is jouw keuze. Ook kan je alleen het Lightworker harnas en de PlogSack gebruiken om zo op een sportieve manier te gaan Ploggen. Dan laat je de rugzak gewoon thuis!
With the PlogSack, it is now possible to go plogging without having to bring a plastic bag.
The Plogsack is the first backpack and plogging bag which comes in a detachable form: Harness, backpack and PlogSack, making it a multifunctional Backpack
Plogging can be done Hands Free, as the Plogsack hangs on the Lightworker harness, which is worn on the torso, and thus both arms are free to pick things up!
The PlogSack is washable, and thus a sustainable alternative to using plastic bags.
The PlogSack can easily be stored away into the Plogsack backpack
The zipper at the bottom makes it very easy to deposit your litter and plastic into a recycle bin or waste bin of your choice.
It is easier to do body exercises with the PlogSack like bending, squatting, lunges and stretching to the main action of running, hiking, or walking, because the weight of the bags hangs on your core, and you have both arms free for your balance and picking up plastics and litter.
Up to two waterbottles can be stored in the customized mesh water bottle pockets on the side of the PlogSack Backpack
The PlogSack Backpack has two separate zipper compartments, allowing you to pack your backpack efficiently. There is a laptop compartment, phone holder, penholders and internal zipper pocket as well. On the front; a small zipper compartment for small change and keys.
Examples of Plogging. Source: Wikipedia, google and relations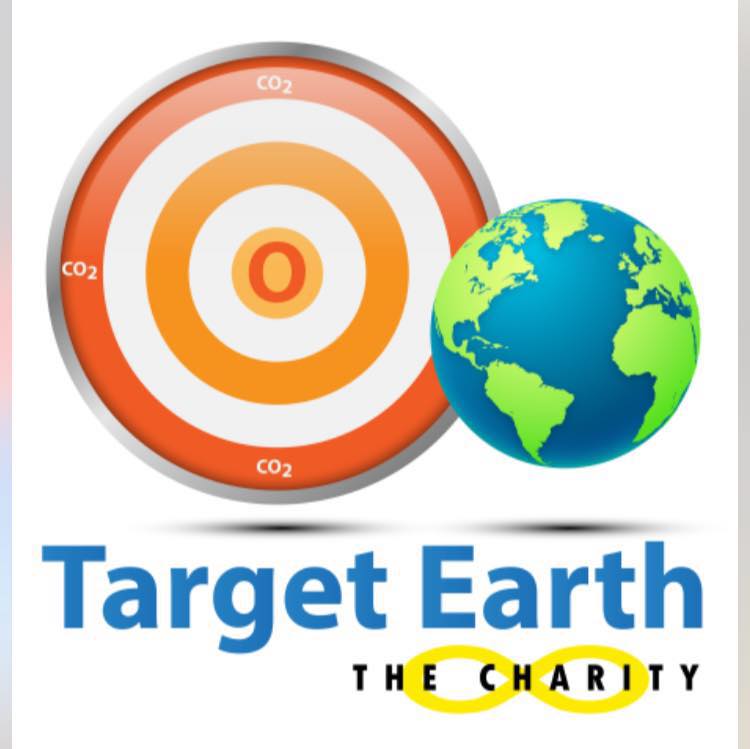 Target Earth Foundation is a non profit organization in Holland, creating awareness for climate change and pollution by making people participate in cleaning the world. Their project plastic walks, followed by The Beach clean up has been the inspiration for the PlogSack. Their Project 2: Innovation has created a chance for us to start developing the PlogSack. Not by funds, but by sharing their experiences. Follow and support Target earth Foundation. Send them a message how to!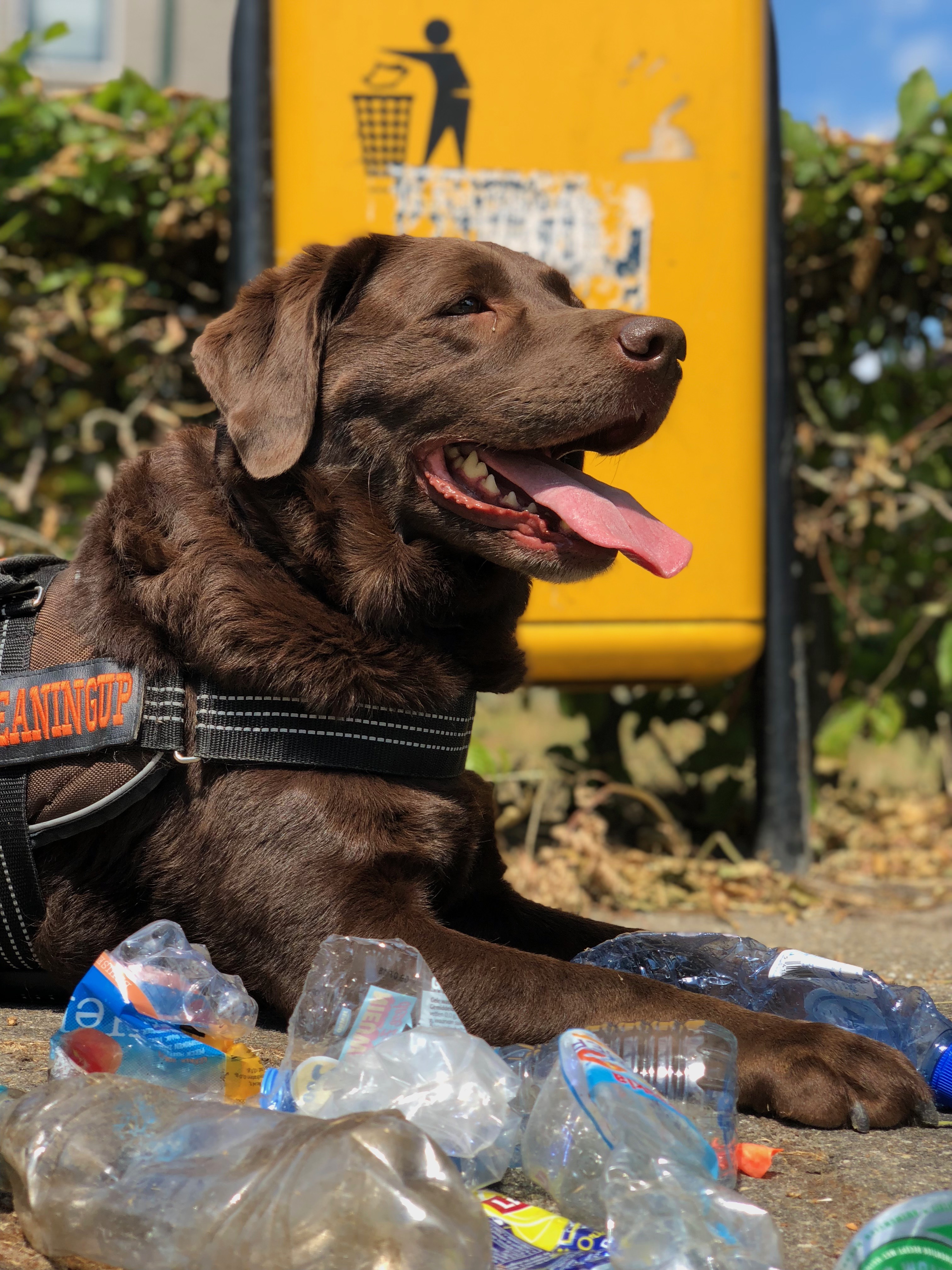 Respect our environment, that's what is important to Enjoycleaningup. That is why we engage in battle together against waste. And do you know what the fun part is? You and your dog can join our battle!
Enjoycleaningup organizes clean-up activities with dogs and hopes that as many people and quadrupeds as possible will follow that example. Do you want to help make our country a little bit cleaner? Then let your dog go hunting for litter!
This is how it works:
Train your dog to pick up plastic bottles, tin cans or drinking suits. You can teach this yourself or go to a local dog school, which gives this special litter training. You can find which dog schools give these special trainings for picking up litter on our website www.enjoycleaningup.com
Lets get to work! Take a bag or a bucket to collect litter, together with your dog
Sign up your "garbage collecter" at www.enjoycleaningup.com and make your dog a local hero to inspire others. On this website you can also find which cleanups are being organized.
Do you have a trained dog for picking up litter? Tag us on Facebook or Instagram! #enjoycleaningup #prinspetfoods.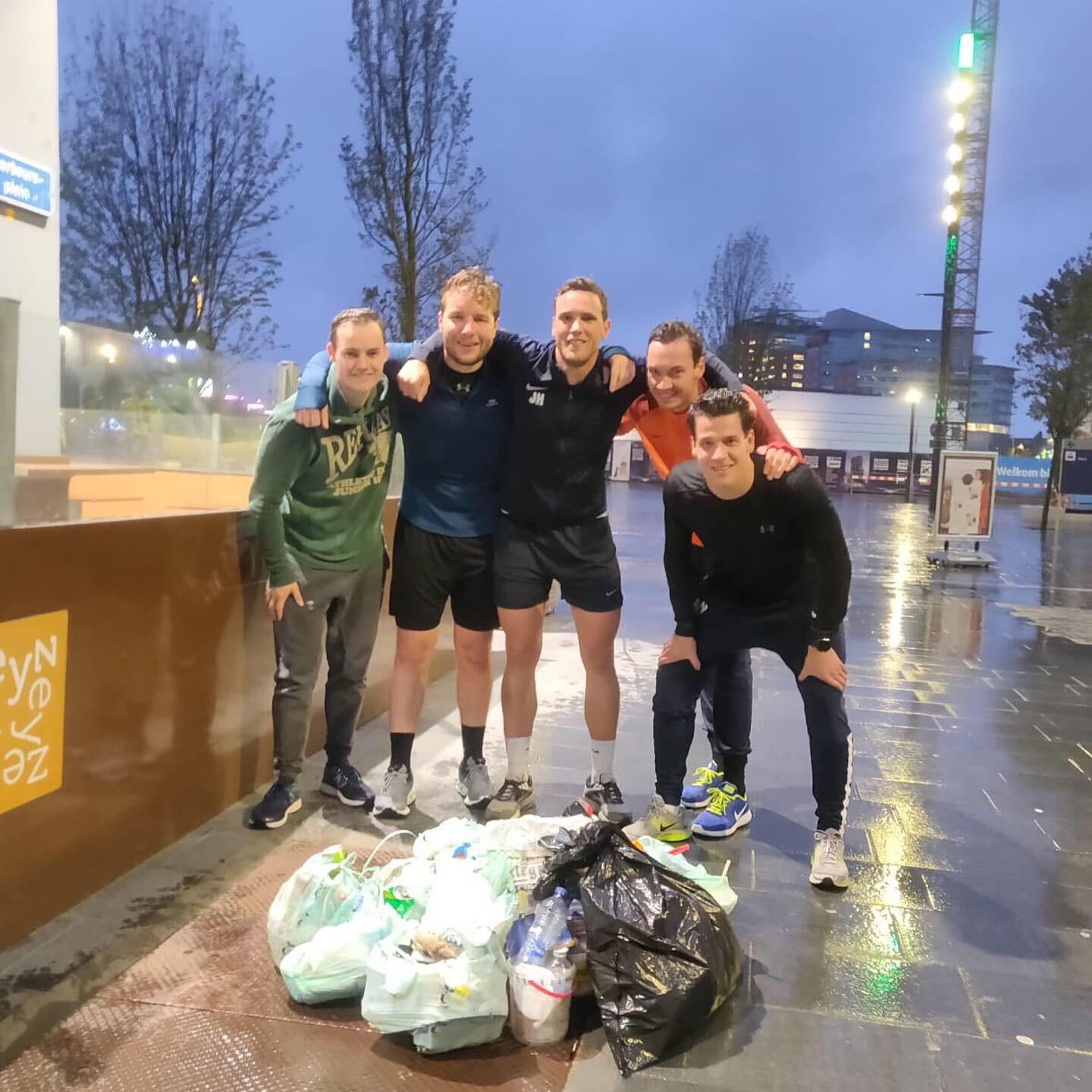 PloggingUtrecht's goal is to clean up the beautiful city of Utrecht and the nature reserves around it! Since summer 2019 there is an event at least every month where some die-hard ploggers and 'plogger-rookies' will pick all the litter they find and be fit, whilst feeling great about it.
The main goal for 2020 is to plog in every district of the city and get rid of all litter. Follow @ploggingutrecht at Instagram and Facebook for all their plogging events. Feel good, do good!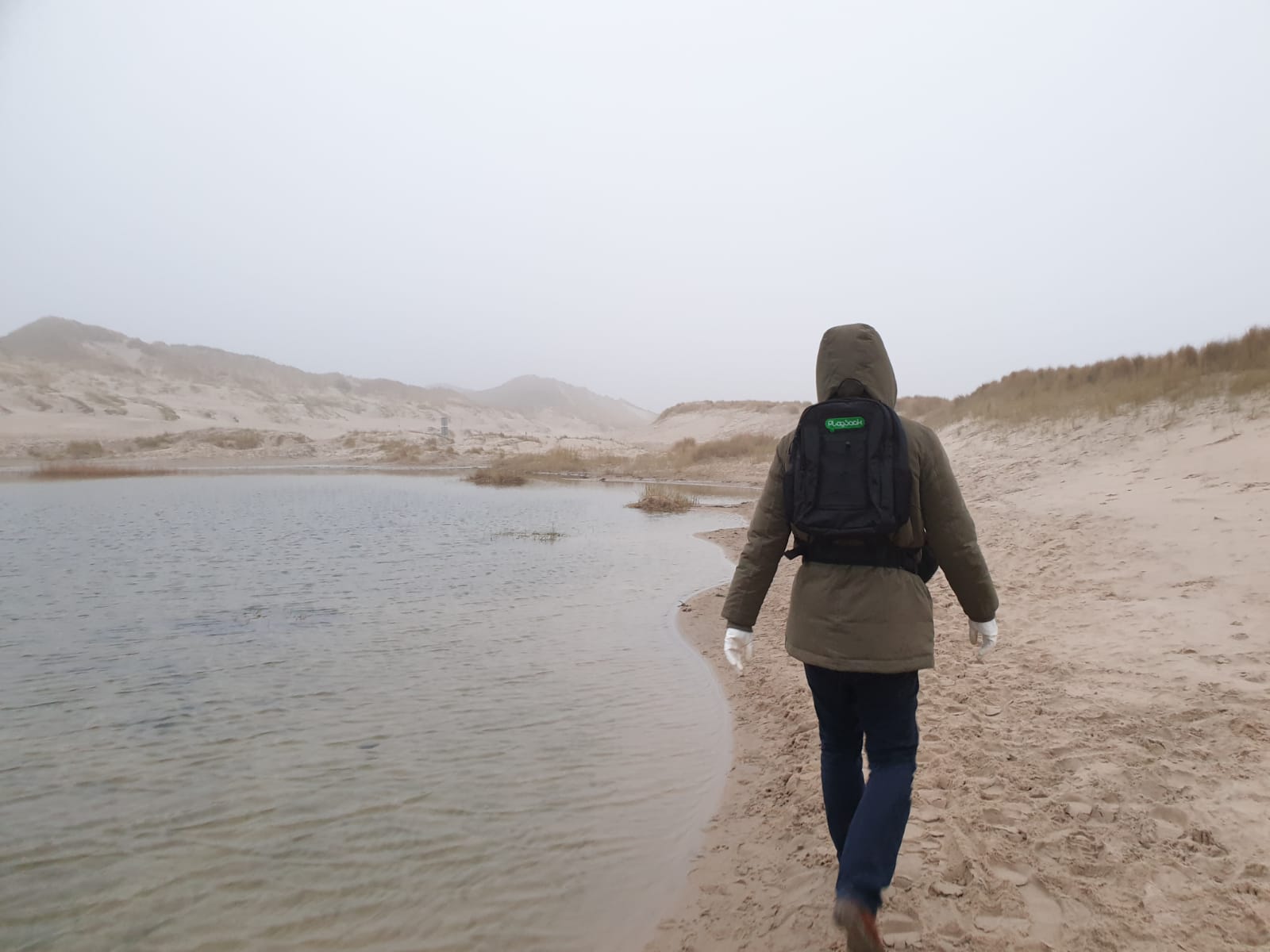 A non-profit initiative called Go Plog!  has collected 16 Tonnes of dry waste in Kolar through plogging. They organise an event every month. Students to high ranking officials of the local administration participate and spread the awareness of plastic-free world.
National Cleanup Day advocates plogging as a way to cleanup and keep the outdoors clean.
There is also another group in Oakland, CA, called Fit4Good that aims to pick up trash around Lake Merritt each week.
In the Netherlands Paul Waye plogs daily and is followed by many through his social media approach.
WWF and Bever have organized a Plogging event in The Netherlands, and many people joined for the first edition in 2019.